Portable RF Test Set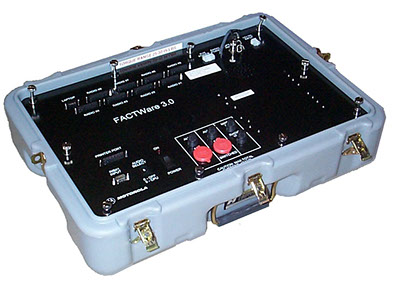 Objective: A fortune 100 client needed a partner to design, develop, and supply a portable test set that could be used to measure RF signal strength. Signal strength was then plotted vs. GPS coordinates to develop a topographical map showing signal coverage for a defined area. Original Technology was to provide both a quick turn design and cost effective production for a limited number of units.
Result: Original Technology worked with the client's engineering staff to develop a portable test set rugged enough to be routinely shipped internationally, yet reliable enough to accurately capture the required signal strength and GPS data.
Original Technology was responsible for the hardware design, assembly, and test of the unit. By combining off the shelf PC104 modules with a custom designed interface board and power supply, Original Technology was able to quickly develop a rugged self-contained test set that combined mixed signal technology for analog, RF, and high speed digital circuits. As units were required for field use, Original Technology loaded the client-supplied software on the units, performed a final test and then shipped the unit directly to the end customer.